Living the van life – how a pro mountain biker fell in love with the T3

Living the van life – how a pro mountain biker fell in love with the T3

Words by
 Benjamin Seibring
Photography by
 Sebastian Doerk
Rob Heran, a native of Prague who now lives in Munich, is one of Germany's top mountain bikers. He tours Europe and beyond looking for spectacular spots to perform stunts that push the limits of the humanly possible. During these long trips, his Volkswagen T3 serves as his second home. We spoke to Rob about his love for the T3, the adventures he's had with the cult van and his plans for the future.
Rob became fascinated with mountain biking at the age of just five. One day his sister took him to the park, put him on their mum's folding bike and gave him a push. The rush of speed made him feel not fear, but exhilaration. Today, at the age of 36, he's a professional rider with a packed trophy cabinet. When he's not competing, he travels far and wide with his bike seeking out new challenges. He's been all over Europe and even to Africa looking for tough new terrains and conditions where he can test the limits of possibility. The restless cycling pro needed a unique vehicle to meet his unique requirements – and Rob soon found it in the shape of the Volkswagen T3. What makes it such a good match – and why would he never consider any other alternative? Rob shares stories about his van life and explains why all-wheel drive is absolutely indispensable on his tours.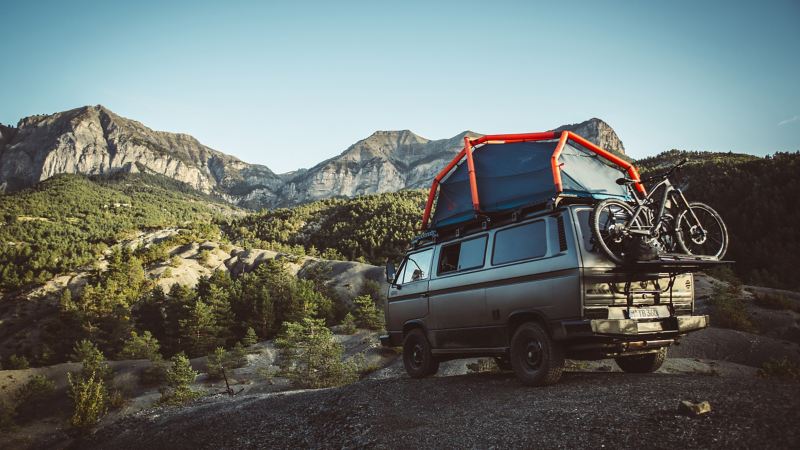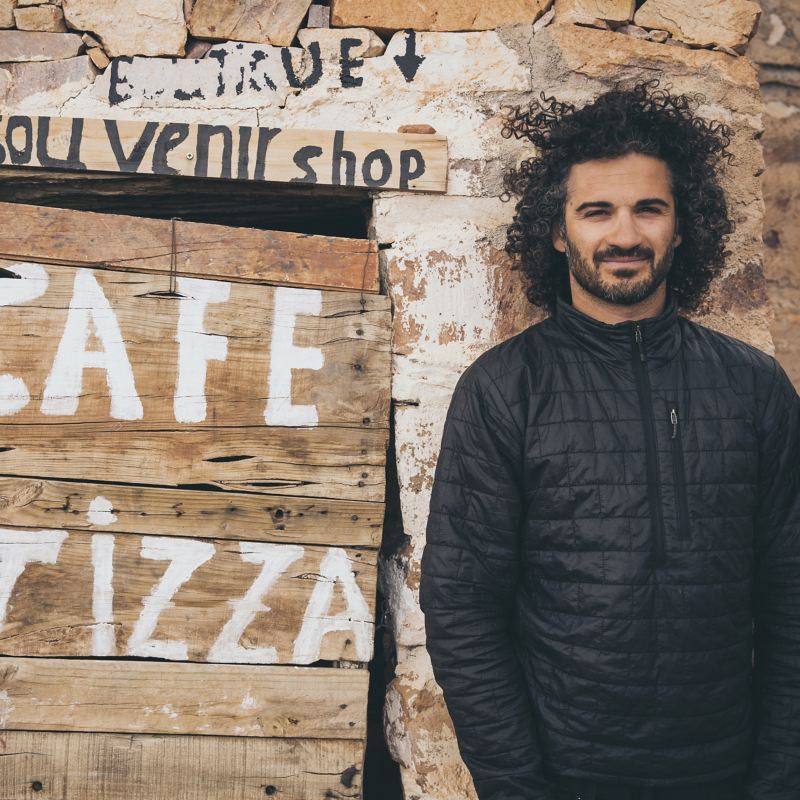 Rob Heran
was born in Prague (Czechoslovakia) in 1981 and grew up in Munich. By the age of 15, he had enough money to buy his first mountain bike. He went on to have a highly successful racing career. In 2001, he bought his first T3 and took to the road with all his pro rider equipment.
How did you come to fall in love with the T3?
I bought my first Volkswagen T3 online for just €890 while I was doing my apprenticeship. It was a blue Transporter used by the THW (Germany's federal relief agency). I completely stripped it out and put in a bed, but apart from that I furnished it pretty minimally as I needed to fit in bikes, surfboards and snowboards. After finishing my apprenticeship, I sold most of my things, moved out of my flat and lived the van life for several years.

What happened after that?
Ten years ago I upgraded, splashing out €5,400 on an ex-military T3 in really good condition, with dual alternators. I made some more substantial modifications – added bigger tyres, tinted the windows, installed a sound system, put down wooden flooring. Officially, it was still a van with truck registration, but it was much cosier than that makes it sound.

What's the appeal of the van life for a pro rider?
One perk of being a mountain biking pro is that we can get special permits to produce stunt videos in remote and mountainous regions. We can stay out in the mountains overnight with all our equipment, and then get straight to work at first light. On those trips, the T3 is indispensable as a base. 

Where have you taken your T3?
I've been all over Europe, crossed all the Alpine passes and got to know all the best mountain biking spots and pistes in Italy, France, Spain and Portugal. I've travelled as far as Morocco in the T3. You can tell you're in Africa as soon as you cross the border. And the van has always adapted perfectly to the new conditions.
In the Marrakesh outback, I managed to drive out of a mudhole by myself. Thank God for the all-wheel drive and snorkel!

Do you have any spectacular Africa anecdotes?
I was in the Marrakesh outback and took the T3 out into the semi-desert. After several kilometres of paved dune trails, the road narrowed sharply and there was no way I could turn. Then pools of mud appeared ahead which I couldn't drive around. A guy on a quad bike coming from the opposite direction was sceptical at first about whether I'd be able to get through. But then he looked at the T3 with all-wheel drive, gave me a thumbs up and zoomed off. I actually did drive the van into the mud, and had filthy water right up to the edge of the windows. If I'd got stuck, nobody would have been able to help me. But I managed to drive out of the mudhole by myself. Thank God for the all-wheel drive and snorkel! The same thing happened two other times – I guess I just don't learn, and I still haven't invested in a winch either (laughs).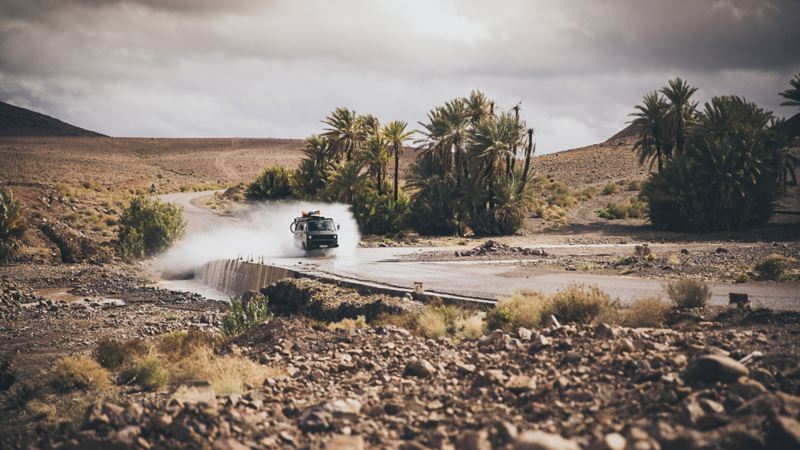 Talking of winches – what are the must-have tools and equipment?
I take the tools I need to maintain my bikes in the wild and if necessary to screw the van back together again (laughs). All I need is a set of socket spanners, a couple of Allen keys, a ratchet set and a decent jack. That's the nice thing about vehicles with older technology: you can repair them anywhere.

Have you ever had to do that with the T3?
I had to repair the gearbox in Morocco. Two local mechanics helped me. We were out near some surfing spot, and the three of us lay under the van and used my tools to take out the whole gearbox. Of course, they didn't have a matching part to replace it with. So they took a suitable gearbox out of an old Golf at a scrapyard and tinkered around with it till it fitted. It's still running perfectly today.
The amount of space in the T3 is sensational. The engine is located at the rear, with the bed on top, which still leaves space for four to five bikes.

What advantages does the T3 offer for your activities?
As I mentioned, the amazing all-wheel drive has often been a real lifesaver when I've been travelling off-road. The two mechanical diff locks mean I never lose traction. And the amount of space in the T3 is sensational. The engine is located at the rear, which increases the total space inside. I basically sleep on top of the engine, where I installed the bed, and that still leaves enough space to transport four to five bikes.

Where else do you want to travel with your super-spacious Transporter?
My dream is to have it shipped to the USA so I can do the whole pan-American tour. I'd start on the west coast of Canada and spend the late summer and early autumn there. Then I'd follow the sun to California, before heading down to South America.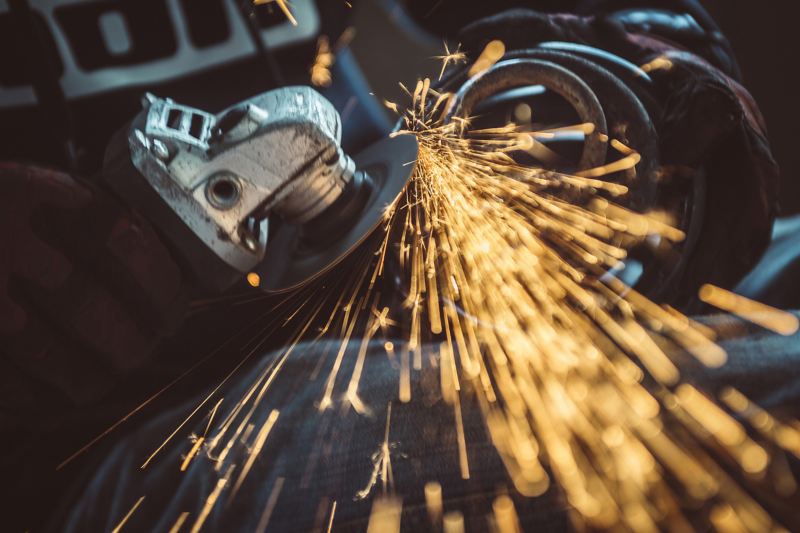 Have you managed to inspire anyone else with your love of the T3?
Some of the young guys I met at bike camp are planning to go on a cycling trip before they start university. So I've been giving them some pointers on how to convert a van into the ultimate adventure vehicle without spending a fortune. I've also built up a lot of followers online, and I get Volkswagen fans asking me how I converted my T3 too.

You've already achieved a lot as a pro rider. What are your goals for the future?
I want to hone my skills further. I'll keep trying out new stunts and moves, because as a pro rider you never stop learning. I'm not necessarily looking for competition any more. What matters to me is always being able to master whatever terrain I find before me when I step out of my T3 – no matter where I am in the world.
Notable features: all-wheel drive, two differential locks, 15" wheels, underbody protection, air intake snorkel with cyclone filter