1.

Important note for CMS Authors:

Disclaimers may be necessary depending on your local legislation regarding labeling of fuel consumption values, emissions and efficiency class! Make sure to check with your legal department or with the responsible

Volkswagen

representatives in your country also regarding usage rights of all images and copy!
Words by
 Volkswagen Aktiengesellschaft
Photography by
 Volkswagen Aktiengesellschaft
Volkswagen will help shape the mobility of the future. Employees are also getting themselves ready for new challenges such as electric mobility, autonomous driving and modern mobility services. They are learning how to work with augmented and virtual reality, are using digital tools and are networking with their colleagues throughout the group. 
Volkswagen is responding to the challenges of globalisation and digitisation. In the process, it is not only management that is breaking new ground with the development of appropriate strategies and measures. The entire workforce sees itself as a team that accepts the change and integrates modern technologies into daily working life. For this reason, it is not only young trainees just arriving in the group who are coached in the latest methods and innovations; long-serving employees are also training for the upcoming tasks. Since 2016, the group has even been awarding a prize in recognition of exemplary training and education concepts – the Education Award, which honours outstanding educational projects. 
Once again this January, an international jury of more than 100 people selected the best projects in the categories digital learning methods in vocational training, digital learning methods in further education, technical transformation and cultural transformation. "The transformation of the automotive industry will only succeed if the workforce is appropriately qualified for its new tasks," says Volkswagen HR Director Gunnar Kilian. "Here, it is not only about the content, but also the methods. Volkswagen has top-rate expertise in the field of skill development and our experts are working intensively on pioneering projects."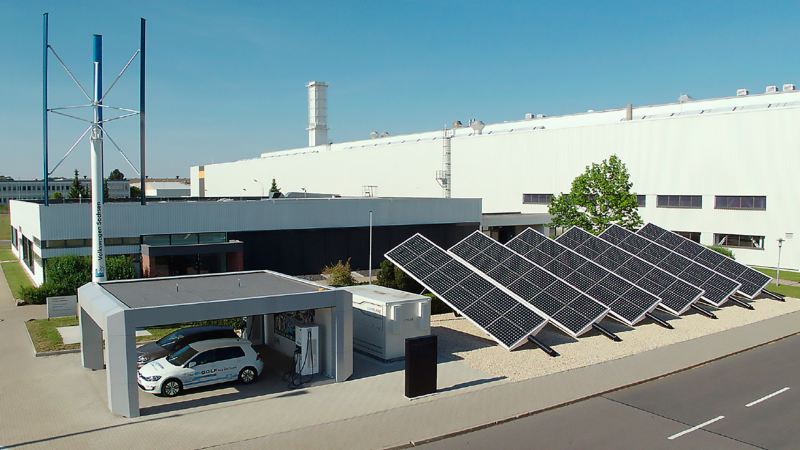 Our employees receive the tools they need to produce electric vehicles of the highest quality.

Launch of the electric mobility campaign

One of the concepts to win recognition is the e-mobility training centre with e-Motion room at the Volkswagen plant in Zwickau. Using learning elements such as gamification and virtual reality, basic skills are acquired for working with the new electrical modules, and product and process knowledge is passed on. Generally speaking, Zwickau is a prime example of employees' willingness and ability to learn, with the largest qualification campaign in the history of Volkswagen taking place there. Almost all employees – a total of 7,700 people – are being prepared to roll the first purely electric vehicles off the assembly line from the end of 2019. The training measures will be implemented together with the Volkswagen Training Institute. "Our goal is to optimally enable all employees to produce electric vehicles in large numbers and the highest quality," says Holger Naduschewski, Managing Director of the Volkswagen Training Institute in Zwickau.
But electric mobility does not just require special qualifications at the Zwickau plant. Worldwide, 100 young engineers are being trained to become top production experts within the scope of the "Future Electronic Engineer Program" (FEEP). FEEP graduates are effectively assisting in the delivery of the new e-cars arriving on the market within the context of Volkswagen's large-scale electric campaign. Thomas Ulbrich, Brand Director for electric mobility, illustrates the scale: "Within around three years, Volkswagen will be shouldering a total of 27 e-car launches from four brands in three global regions. In the Zwickau plant alone, models from three group brands will be rolling off the assembly line. At our electric locations, we will in future need young engineers around the world who are aware of the requirements in the production of new vehicle architecture – and who also bring along plenty of practical experience." FEEP technicians work not only on the latest tools and electronic aids, but also with them.
Modern training for Industry 4.0

However, it is not only in this highly specialised area of automotive engineering that employees are preparing themselves for the digitised world of Industry 4.0. Digitisation is also revolutionising teaching and learning in classical training professions at Volkswagen. Ralph Linde, Head of the Volkswagen Group Academy, explains: "We are renewing vocational training rapidly. Instructors become learning companions, they rely on a variety of methods and digital media, and they promote self-directed learning. Our trainees, in turn, use their media skills, establish learning media in projects themselves, for example, and thus bring their expertise to the knowledge transfer." Trainees therefore receive iPads during their apprenticeship at Volkswagen in order to obtain information independently, to edit learning content and to create new material. And special data glasses, so-called augmented-reality (AR) glasses, are also available for the trainees. These AR glasses make it possible to depict training courses in digital form. They are therefore available immediately and at any time. Targeted information and assistance can thereby be requested directly within real workflows, which supports self-learning skills. This puts trainees into a position to individually adapt their learning behaviour to the operational conditions. Employee representative Gerardo Scarpino, Chairman of the Volkswagen education committee, summarises: "Digitisation in education is not an impractical game – on the contrary. Primarily, digitisation enables training that is based closely on the hottest technology topics in the field. Anyone switching from training to the field will therefore be spared the reality shock. As a result, everyone is optimally qualified."
Digitisation in all areas.

In the production-related professions, it is obvious that processors simplify day-to-day work, but they are now also indispensable in development departments and creative areas. Even Volkswagen Design relies on digital work as part of a more efficient workflow. With LED screens, interactive design and collaboration in virtual reality, this area is driving digital transformation. It has completely changed its way of working over the past two years. "Ongoing employee training and software optimisation are leading to an improvement in employee satisfaction alongside increased development rates and product quality," says Klaus Bischoff, Head of Volkswagen Design. "At Volkswagen, digitisation can be experienced in the design – and this also benefits the employees: the new processes bring about exciting prospects for personal development."
At Volkswagen Design, there has been investment into comprehensive high-end presentation systems – such as into an 18-metre-wide high-resolution LED screen for capturing virtual models. So, among other things, the cost- and time-intensive production of clay models during the process is drastically reduced because these can now be depicted and optimised virtually. Virtual and augmented reality are also used here: with high-resolution data glasses, several people who are physically located in different places can now create new product visions at the same time, finalise them together and evaluate them in photo-realistic quality.
The course for a successful future is set. And at

Volkswagen

, it is also true that you never stop learning.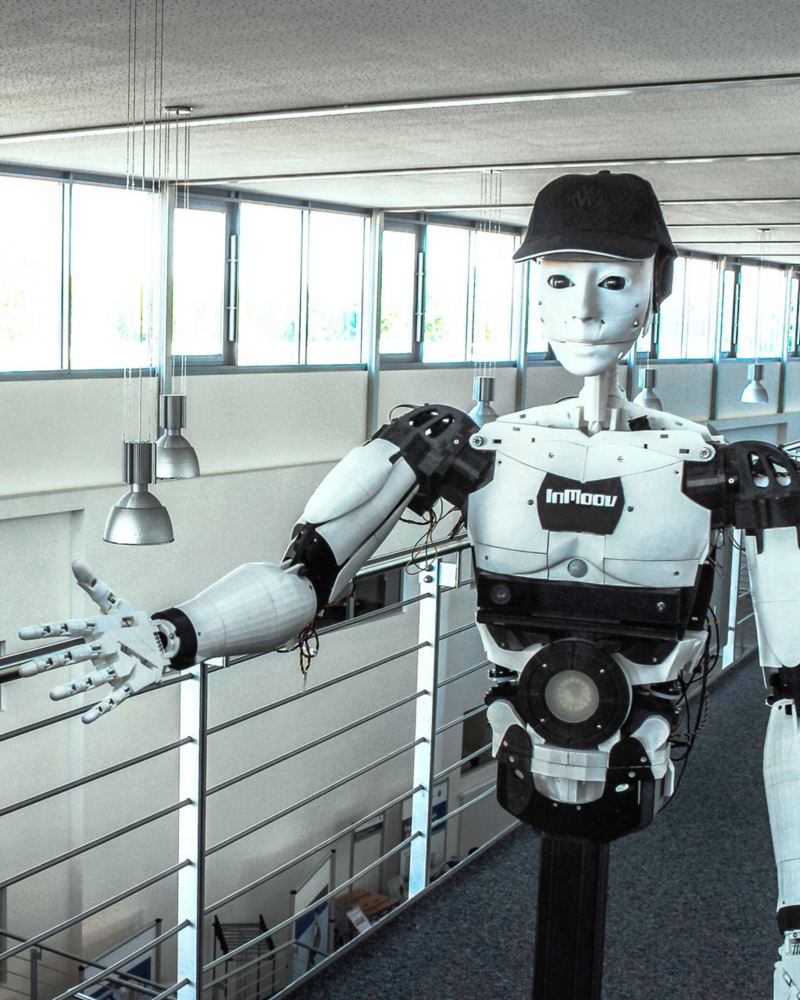 The course for a successful future for Volkswagen and its employees is set. But high-tech media and innovations are only one component in future viability. Crucial for the success of the company are the employees themselves, what they bring to the company and what they take from the training and education sessions. "We have employees who are technically excellent and team players. They can act independently, are motivated and capable of continuing to learn after completion of their training." So at Volkswagen, it is also true that you never stop learning.