1
Electric vehicles for children: finding the right one

Electric vehicles for children: finding the right one

Electric driving is fun for more than just grown-ups. There are more and more electric cars on the market for children. But before kids can zip around the house and garden at up to six kilometres an hour, you need to find the best children's car. Three criteria are especially important.
Find out here:

What is important to keep the young drivers safe


Worthwhile optional extras


How to make the first drive a success


Things you need to consider before buying
1. Does the electric car have a seat belt?

Electric cars for children are capable of three to six kilometres an hour, on average. This is not particularly fast, but fast enough to make a model with a seat belt worthwhile. This not only protects the child if they accidentally drive into a wall. It also protects them from falling out of the car while they are driving.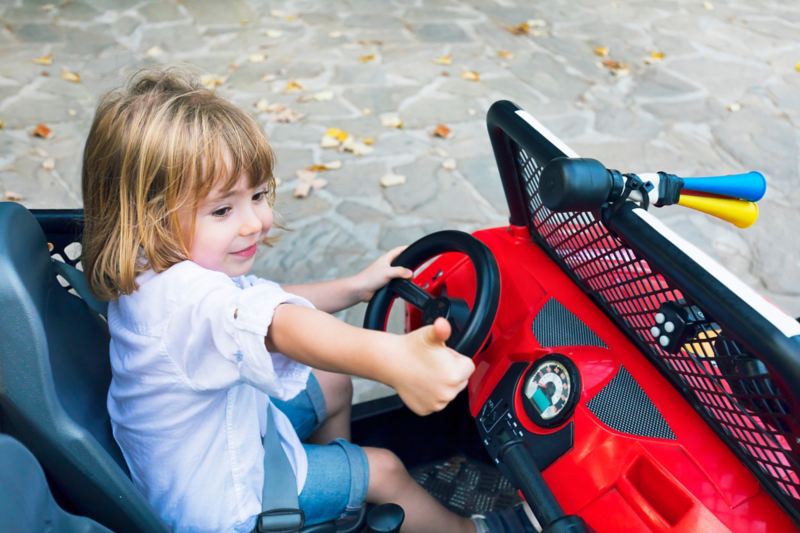 2. Can the electric car be remotely controlled?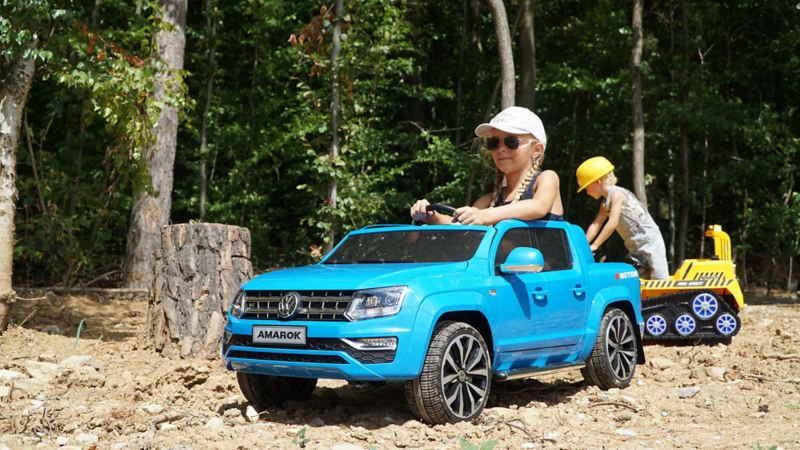 1
A remote control lets you guide the children's car. This is usually included as a standard feature for beginner models for electric car drivers aged two and above. However, this is not always the case with models for children aged three or five years and older. Yet a remote control option can still be worthwhile at this age. Before buying, consider how good your child's hand-eye coordination is and whether it would be more fun for everyone if mum and dad could take control - at least occasionally. With some models, you can even intervene in the steering via remote control during free driving.
3. Does the car have automatic brakes?

Automatic brakes in the mini-cars ensure that the electric car brakes as soon as your child takes their foot off the accelerator. On one hand, this is the easiest type of braking and no problem at all for very young children. On the other hand, this automatic system also helps to protect against collisions if the child is distracted and forgets to brake.
 
There is no need to be concerned about the safety of the motor itself. In these mini-electric cars, they are always installed in the interior of the vehicle where they are inaccessible to the children – and also watertight. To protect the battery, park the children's electric vehicle somewhere dry after they have driven the last lap for the day.

Children's electric vehicles: the extras

In addition to safety, the equipment also play a major role. The mini versions are often surprisingly similar to their originals. And as with the full-size versions, they are also available with a variety of extras:

What driving pleasure sounds like: most electric vehicles for kids have a horn – This is great fun, at least for the kids. In addition, children's electric vehicles are also available with or without engine sounds. As this feature makes almost no difference to the price, it may be a sensible option as it ensures the child knows when the motor is running and does not get afraid when pressing the accelerator.



Horsepower for the ears: just like road vehicles, many children's electric vehicles also include a mini-sound system. The electric vehicle can play back music via SD card, USB port or AUX jack. You could decide whether these systems are used while the kids are driving or only at a standstill.



For bright kids: LED headlights are also a standard feature on many children's cars. Just like the engine sound, they contribute to a more authentic driving feeling. If that is not enough, there is also a luxury variant: xenon headlights. However, these are not essential. Children should not be driving their electric vehicles in public areas after dark. There is too great a risk of cyclists or motorists overlooking the children.



Well-rounded: rollers or tyres? When the budget permits, rubber tyres are definitely the better choice in terms of both safety and driving pleasure. The cheaper plastic wheels are much louder, easily scratch your floors and offer little traction on wet or smooth surfaces.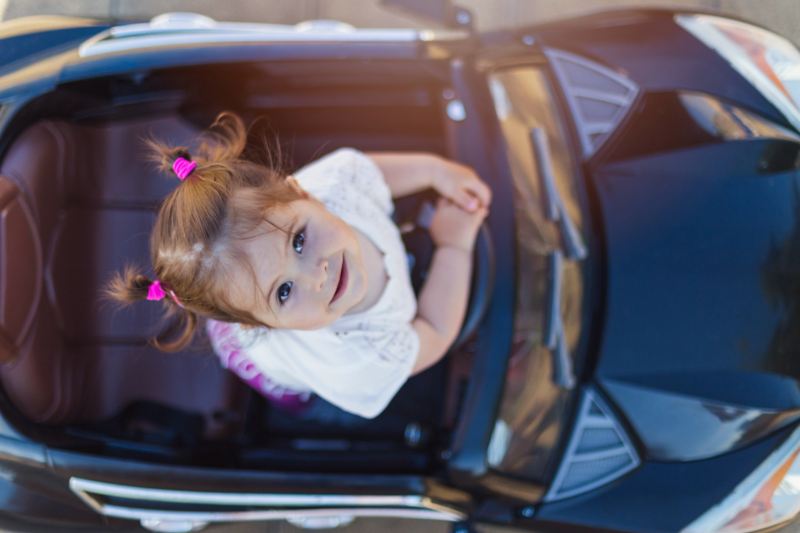 Children's vehicles: things to consider before buying

Most models are not delivered ready to drive. This means that before you can use the electric vehicle, you first need to do a little assembly work such as attaching the wheels or mirrors to the sports cars, SUVs, etc. One small safety note: the future racing drivers should try out their driving skills for the first time at home. The electric vehicle can be a challenge for young children's hand-eye coordination at first.

Thus far (as of April 2019), no independent testing institutes have carried out tests on children's electric cars. However, alongside the safety tips mentioned, you can also take the following into consideration before buying:
Is the battery replaceable? No battery lasts forever.

Is the charger included or does it have to be ordered separately?

How many seats does the car have? The two-seater can be a good idea for siblings to prevent arguments.

Is the seat height adjustable? So that the driving pleasure grows with the kids.

How heavy is the model? Models that weigh around 30 kg are difficult to carry up and down the stairs or when travelling.
And now: on your marks, get set, go!