A loyal companion across generations
A loyal companion across generations
The versatile Passat used to belong to her father: Now, his daughter Melissa drives it. The right care makes an older Volkswagen model a loyal companion for the whole family.
The drive to try something new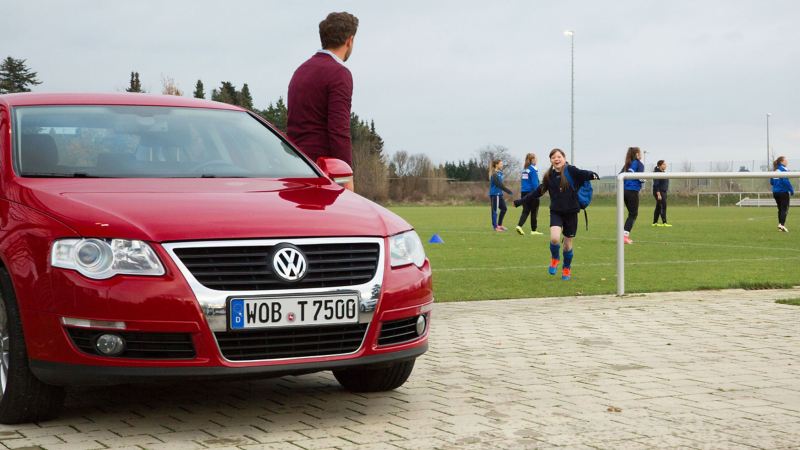 With a smile, the young guitarist looks back happily on the many adventures she tried out as a child and a teenager: There were all kinds of hobbies, be it ballet, football or tennis – but none of them made her truly happy. "Back then, it wasn't always easy to deal with the disappointment whenever I tried out something new that I didn't enjoy in the end. I was always bursting with energy and ready for every new challenge!"
My loyal companion for every journey

Without her companion, it would have been difficult. Melissa talks about her father and the family car. "Wherever the destination, my dad and 'Cherry' were there by my side. They were both my rocks, making sure I got home safely on the one hand and giving me courage and comfort on the other."
It's now been two years, the family man having given his daughter the Passat when she turned 18. Back then, "Cherry" – who got his affectionate nickname during Melissa's childhood – was in perfect condition: "For my father, it was always important to take proper care of the engine." He always knew he wanted to pass his Volkswagen on to his daughter someday. "I remember that we often used to check the oil level together." Melissa still drops in to pick up a few handy tips from her dad on caring for her beloved car. "Together, it's a smooth ride!"
Melissa has also now found the right hobby for her. It's not always been an easy goal to achieve. But she knows: It's important to stay on the ball and push oneself. Because one thing is for sure: With the right drive, people can put in a top performance – just like Melissa's Volkswagen, even if it is a slightly older model.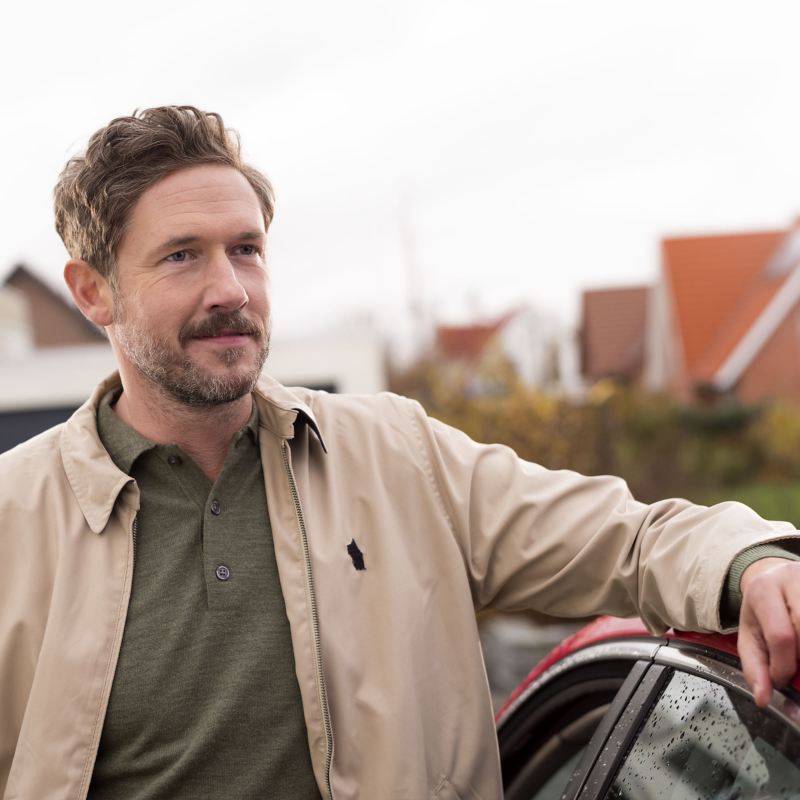 So value is preserved for longer
Melissa now tours regional clubs as a guitarist with her band and is living her dream. "Sometimes my father drives behind us in his new car and watches the gigs. Having said that, I'm not sure whether he really comes to see me or to check how his old Passat is doing", grins Melissa. "Obviously I stick to the regular maintenance intervals."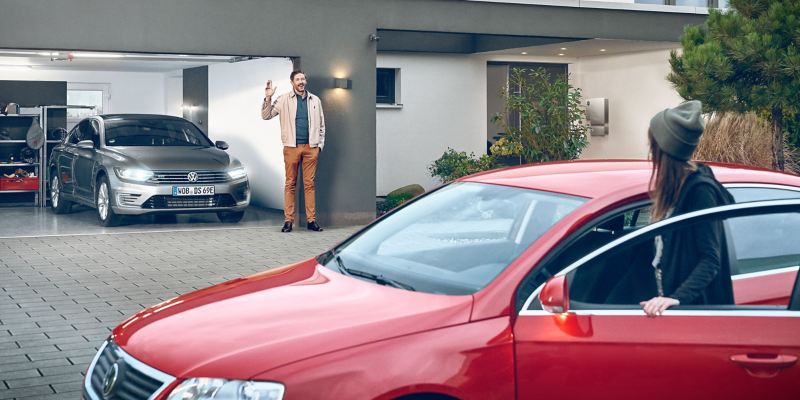 When Melissa drives to her events, she obviously wants her trusty companion to deliver a great performance, too. "You really notice how much effort and passion my father put into caring for the car over all those years, not only from the inside but from the outside, too. Of course, I want to carry that on." The guitarist always receives compliments from her band mates about how her older model is in such great shape. "Obviously, that's only possible with the right care products." She wants to keep her "Cherry" in the same condition she was given it, and make sure it's ready for new adventures.
It's not always easy to achieve a goal – it is important to keep
going, never give up and keep pushing yourself
And because that's difficult to do alone, the right support is crucial. You'll surely know the feeling yourself: a trip to a foreign country, a quad tour through unknown territory or the drive to a nerve-wracking job interview – on all of these journeys, you'll want your Volkswagen there as a reliable partner and safe haven in the new situation. Your Volkswagen can take you virtually anywhere and do anything (and take everything you need to do it) – whether it's ballet shoes and a tutu, hockey sticks and a sports bag, or holiday luggage. But it also needs some TLC.
Reliable on the road, carefully maintained
Make sure you preserve the value of your model with our checks and services: So your Volkswagen can stay a loyal companion for longer.