ID. R Pikes Peak. (Concept Car)

How much can Volkswagen's electric super sports car, winner of the legendary Pikes Peak mountain race in summer 2018, really do? Well, enough to reach the finish line at an altitude of 4302 metres in record time. All while using the same electric car technologies that power the rest of the Volkswagen ID. family.
A 1440 metre ascent, 156 tight bends and 19.99 kilometres in 7 minutes 57.148 seconds: after 31 years away from the race and eight months of development, the level of performance Volkswagen generated in its ID. R Pikes Peak electric concept car quite literally took it straight to the top. To the top of the Rocky Mountains, that is – at the Race To The Clouds, the world's most famous mountain race. This motorsport classic in Colorado is truly legendary. Constantly changing weather conditions, sub-zero temperatures and the low oxygen content in the air make it a real endurance test. "Perfect conditions", says Dr Frank Welsch, Member of the Board of Management of Volkswagen Passenger Cars brand with responsibility for Technical Development. For him, this spectacular comeback represents Volkswagen's way to the top of the electric mobility sector.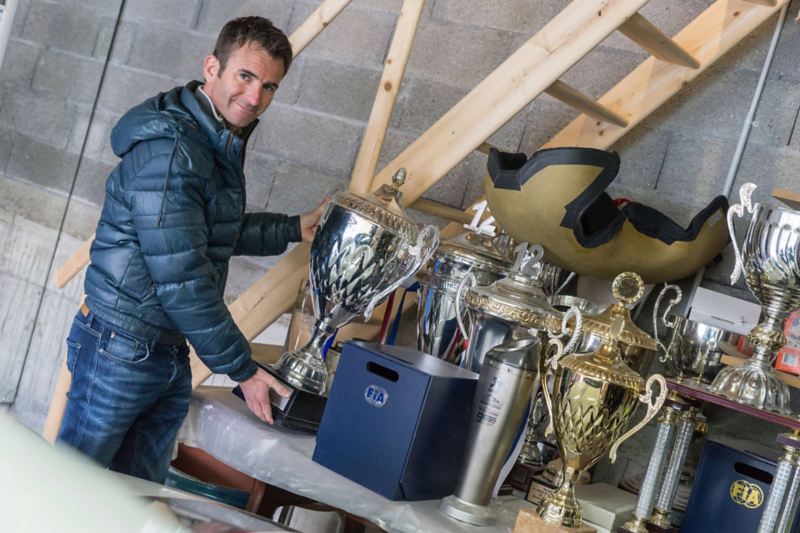 While cars with combustion engines struggle at this altitude, the thin air has no effect at all on electric cars. Altitude sickness is only a risk for the driver. In this case, 40-year-old Frenchman, Romain Dumas. When Volkswagen last appeared at Pikes Peak with a Golf in 1987, Dumas was just a young boy with a big dream: one that came true when he became a Formula 1 racer. And Porsche factory driver. And rally driver, vintage car racer and eight-time 24- hour  event  champion, including at Le Mans, the Nürburgring and Spa-Francorchamps. In 2016, he recorded the third- fastest ever finish in the 102-year history of Pikes Peak. But despite all this, Dumas has a huge amount of respect for the mountain, even now. "Using electric motors is a challenge", he says. You have to change your entire driving style as the car reacts differently. But it is precisely this thrill and the extreme conditions that draw him in – he has now won the classic a total of three times. The trophies he takes home from Colorado are some of the only ones he keeps at home. He gives most of the others away. This historic record at Pikes Peak is sure to live long in the memory.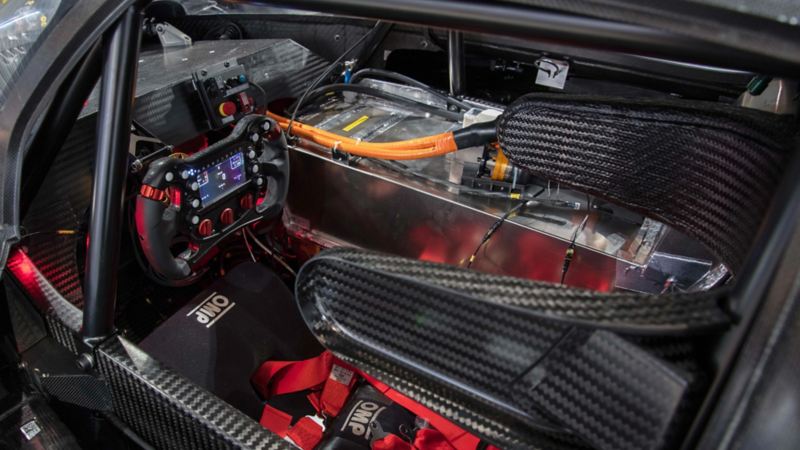 And talking of historic: Pikes Peak is the second-oldest race still running in the USA. When it was first held in 1916, it took three days and was open to anyone. Anyone who owned a suitable car or motorbike, anyway. This sometimes led to odd home-made models taking the title. Like in 1922, when a vehicle made out of parts scavenged from a scrapyard won. This unlikely champion is still on display in the museum in Colorado Springs. The first sports car to take part did so in 1953. Volkswagen subsidiaries Porsche and Audi have been frequent occupants of the top positions since then, until Volkswagen itself came back into the race this time around, stealing the title. In 2018, 56 cars and 27 motorbikes entered the event across six classes – the ID. R Pikes Peak was in the "Unlimited" category. There's only one requirement here: the car has to have four wheels. Sounds like an adventure. And that it is. Because anything else goes in terms of tech and engines. The ideal playing field to test future technologies, such as the electric drive system, under extreme conditions.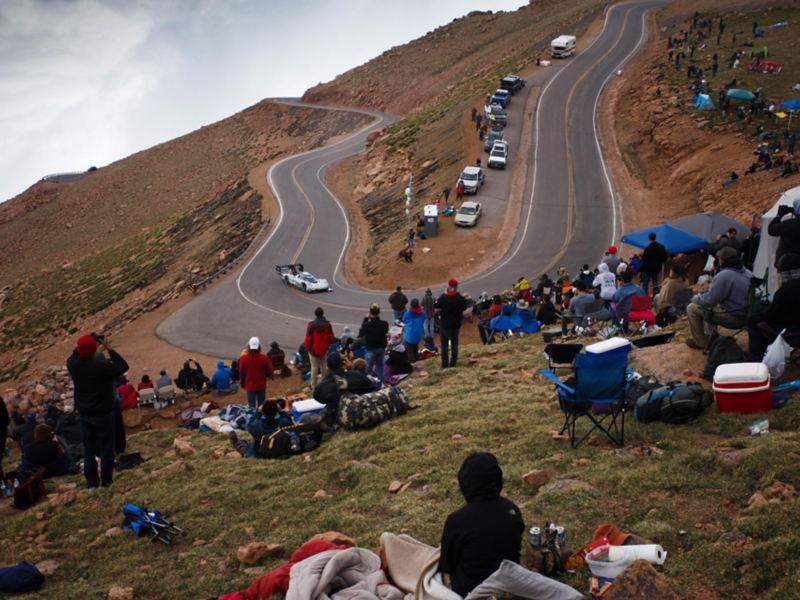 A motorsport endurance test of this kind is incredibly challenging. Unlike other races, it's not about achieving maximum performance. It's about finding the perfect balance – the ideal middle ground between speed and manoeuvrability, power density and weight. Of course, the car still has to be fast: the ID. R Pikes Peak's 500 kW motor equates to 680 hp, catapulting it from zero to 100 km/h in just 2.25 seconds. With 650 nm of torque. Almost 20 percent of the required energy is generated as the car is driven. Even some of its braking energy is converted into power and fed back into the lithium-ion batteries. Both of the electric motors therefore also act as generators.  
A technology that will one day become standard for electric vehicles. "We hope that we have generated some ideas for developing future models", says Welsch. Volkswagen will launch the ID. family – a complete range of all-electric mass production vehicles – in 2020, with more than twenty set to follow by 2025. It has already made a statement with the ID. R Pikes Peak's winning performance. Now the next mountain beckons.